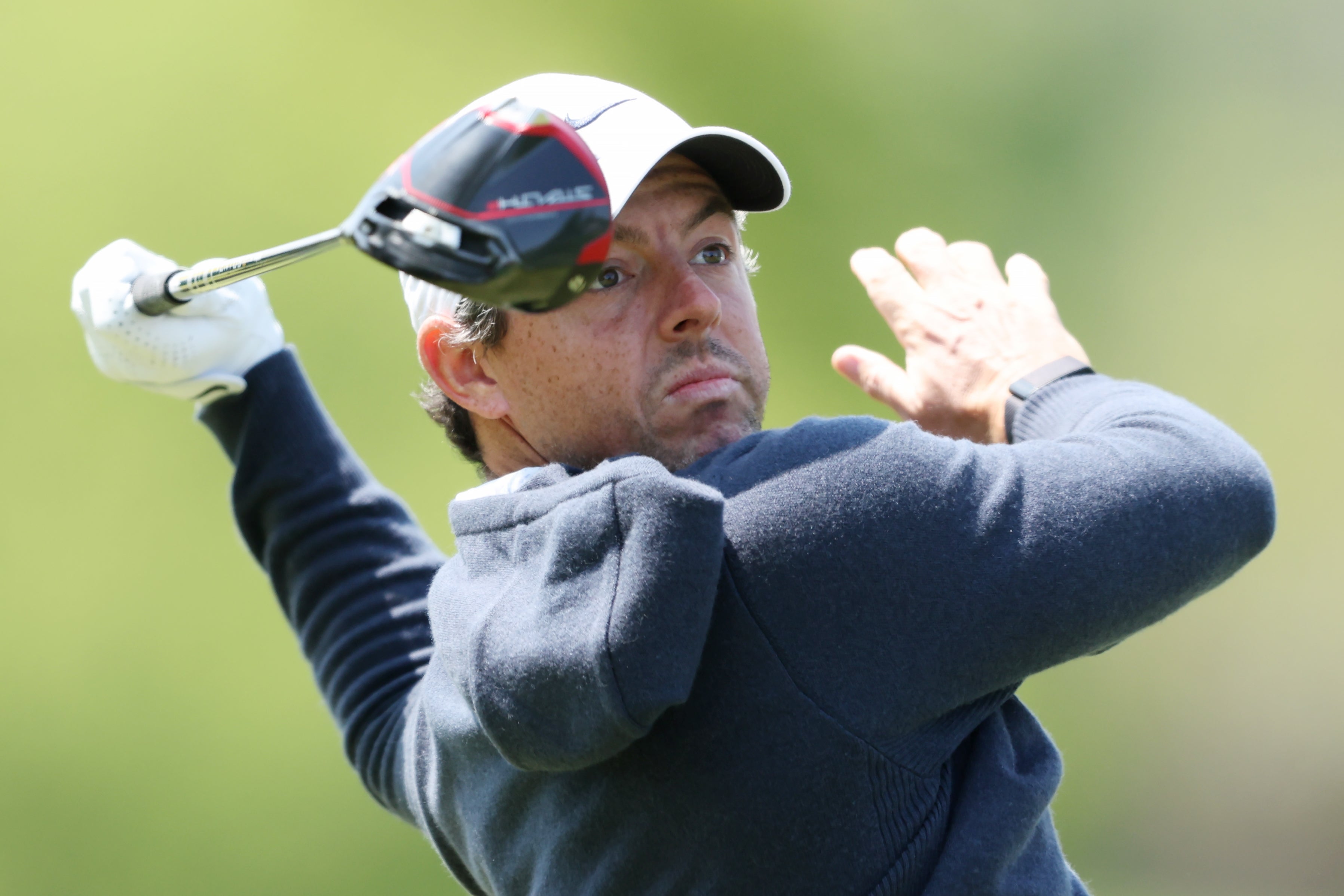 The 105th US PGA Championship gets underway today with the tournament taking place at the iconic Oak Hill Country Club in upstate New York.
99 of the top 100 players in the world will compete for the trophy and title as this competition, unlike the Masters, US Open and Open Championship, does not feature any amateur players.
Justin Thomas is the defending champion and should put in a solid defence but the hot favourites for victory are the world's top two players. Current Masters champion Jon Rahm and world no. 2 Scottie Scheffler come into the championship with the best form and the hopes of adding another major to their individual tallies.
Elsewhere, Tiger Woods is absent as he recovers from an ankle injury, Jordan Spieth is making his seventh attempt at a career Grand Slam and Rory McIlroy is playing down his chances after a less than stellar outing in the Masters.
There's also the added interest that comes from the inclusion of the LIV golf players. Phil Mickelson and Brooks Koepka finished in a tie for second place at Augusta and will be looking to go one better this time around in what would be a major result for the controversial tour.
Follow all the action from the 105th US PGA Championship:
1684436143
US PGA Championship 2023
Scottie Scheffler making moves and joins the party at -3. A nice drive, good iron to follow at the 8th sets him up for the birdie. He joins Conners and Bradley at the top.
Jon Rahm is having a disastrous day though. He's already at +4 for his round and finds the bunker at the 6th (his 15th) – not a great chip out and he'll have 30-odd feet to save par. He's unable to and falls to +5. Unbelievable.
Luke Baker18 May 2023 19:55
1684435887
US PGA Championship 2023
Some more movement at the top. Keegan Bradley, the 2011 PGA champion, makes a birdie to move to -3 which is now the co-lead after Corey Conners drops a shot at the 16th.
We mentioned Hovland finding the water with his drive at the 6th, although his third shot is a beaut and gives him an outside shot of par. His putt misses but it's a simple bogey and just one dropped shot – that's good damage limitation after the disaster off the tee.
Luke Baker18 May 2023 19:51
1684435403
US PGA Championship 2023
Justin Thomas's par streak comes to an end and not in a good way as he double bogeys the 6th and drops to +1. The 6th is the hardest hole on the course and Viktor Hovland is also in trouble there shortly after.
His tee shot hooks to the right and lands in the stream, he'll have to drop miles back and it will be his third shot.
Luke Baker18 May 2023 19:43
1684434624
US PGA Championship 2023
Here was how Scheffler moved to -2 a little while back, capitalising on a great tee shot.
Luke Baker18 May 2023 19:30
1684434500
US PGA Championship 2023
We have a new sole leader at the 2023 US PGA Championship. Corey Conners is statistically the best ball-striker on the PGA Tour – topping their 'strokes gained approach' category and he makes back-to-back birdies at 14 and 15 to jump from -2 to -4.
A thumping drive at the short par-four 14th allowed him to get up and down for that birdie before a nice iron into the par-three 15th was again taken advantage of with his hot putter.
Meanwhile, Ryan Fox makes a bit of a mess of the 17th and drops a shot to go back to -2, suddenly two shots off the lead.
Luke Baker18 May 2023 19:28
1684433813
US PGA Championship 2023
The 13th is looking fine at Oak Hill
Luke Baker18 May 2023 19:16
1684433761
US PGA Championship 2023
Bad news for Rory McIlroy. He follows back-to-back birdies with a bogey at the par-three 5th. Lets it slip away with a missed putt. However, Justin Thomas keeps his bogey-free round going with another long par putt. He birdied the first and now has 13 pars on the spin trot to stay well in contention at -1.
Luke Baker18 May 2023 19:16
1684433578
US PGA Championship 2023
A new co-leader at Oak Hill. Viktor Hovland has been on a tear following a slow start and takes full advantage of the par-five 4th, culminating in a birdie putt from inside 10 feet. He joins Ryan Fox on -3 at the top.
Fox should be on -4 after a lovely second shot at the 16th but his bridie putt lips out to groans from the crowd. If he can finish tidily over the last two holes and get into the clubhouse at -3, he'll be delighted.
Luke Baker18 May 2023 19:12
1684433388
US PGA Championship 2023
A few players have moved into that group at -2, just one adrift of sole leader Ryan Fox.
Scottie Scheffler birdied the 5th, although he's found sand from the tee at the 6th, while Keegan Bradley and Bryson DeChambeau both make back-to-back birdies to also go to -2.
Luke Baker18 May 2023 19:09
1684433245
US PGA Championship 2023
McIlroy made birdie in the end to move to +1 and go back to back. Heading in the right direction at last.
Here's Rory's absurd par save from a little earlier that provided the platform for those subsequent birdies
Luke Baker18 May 2023 19:07