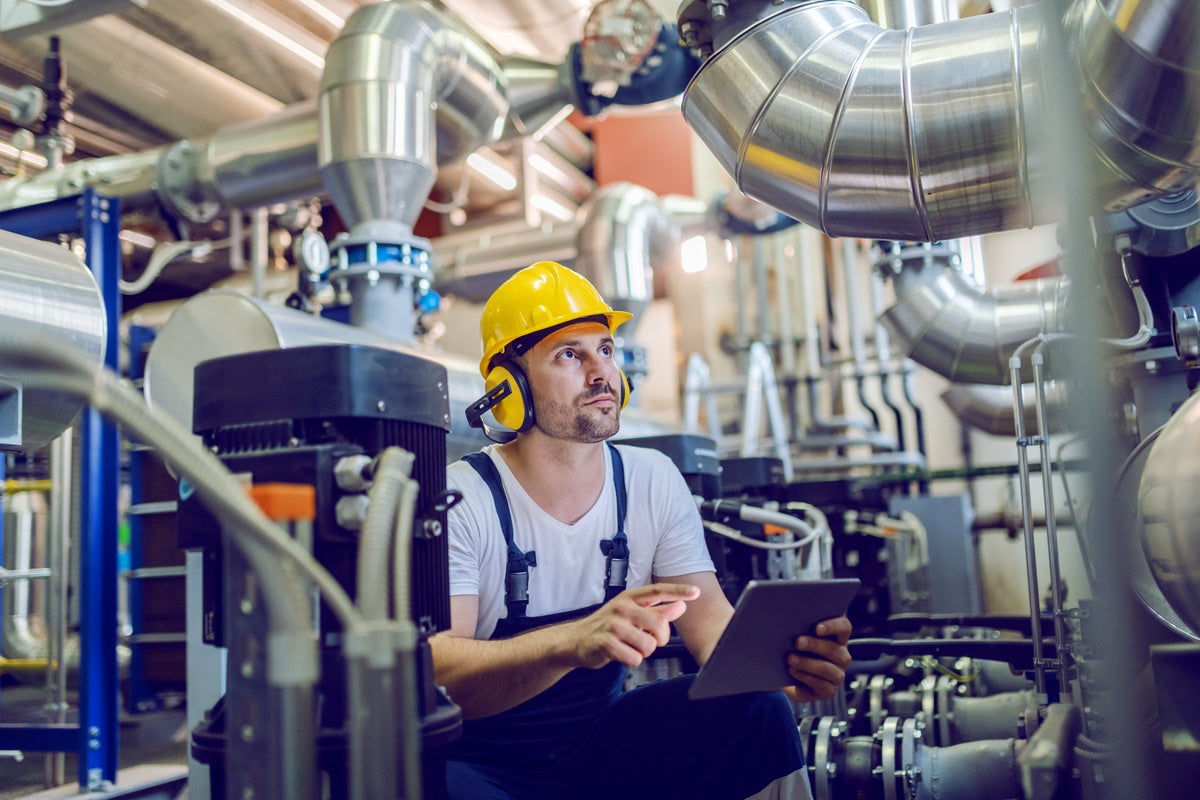 Intoware is a Business Reporter client.
Placing people at the heart of digital automation is key to the future of industry, says Intoware's Keith Tilley
From the oil and gas sector to utilities and rail and road, there is a major push to digitalise industry, and to transform the way tasks are carried out.
Industry 4.0 – the powerful concept of bringing smart technologies such as AI, the cloud, the internet of things (IoT), wearables and "real time" data, has sent ripples through business.
Digital technology is already impacting on performance improvement, streamlining critical work processes and collecting and analysing data for better decision making.
However, data doesn't mean a lot without people to use it. In fact, the human element of digital transformation has been somewhat overlooked.
For this reason, the next industrial revolution – Industry 5.0 – needs to be about empowering employees to work in collaboration with technology that has been designed around the way they think and work.
Industry chiefs must put people first. Rather than asking what workers can do with technology, they should be asking what can technology do for workers?
But where to start?
Digitisation versus digitalisation
The two words may sound similar, but they mean very different things. Digitisation – the process of translating something into bits and bytes, for example scanning photos into a computer – may ensure better safeguarding of papers and documents, but it won't transform a business on its own.
Digitalistion, however, is when an organisation's data is processed through advanced digital technologies, such as Intoware's WorkfloPlus, to drive major change in business processes and outcomes.
Businesses need to be focused on digitalisation and work closely with their teams to capture the right information to shape digital processes.
Pain points
A good place to begin such a process is by identifying the workforce's pain points and liaising with staff to get a deep understanding of their needs.
Examples of pain points could be inefficient reporting tools, or too much paperwork. By identifying these challenges and problem areas, you can identify ways to resolve issues and streamline actions, using the right technology to digitalise processes.
In taking this approach, we often see businesses reporting an increase in their team's job satisfaction and team retention – critically important in today's world, where many industries face challenges in attracting and keeping skilled talent.
The younger workforce are tech-savvy and want a workplace that enables them to integrate digital technologies into their roles, such as video learning or hands-free devices, rather than physical manuals or clipboards.
Technologies such as assisted reality (AR) devices can fulfil this demand, but they need to be connected to the workforce and the needs of the employee.
For example, AR devices can be worn and integrated with a digital workflow, enabling employees to easily use voice commands to walk them through digital step-by-step instructions, watch short training videos, access manuals, view mechanical drawings, look up spare parts and access other materials critical for training.
By working with your team to identify these needs and requirements and seeking out the right technology to help streamline processes, employers can create real value for workers – as well as boosting productivity, too.
The connected workforce
As I've said, the key to digital transformation success is to combine people, processes and systems harmoniously. It's not a case of implementing technology once and moving on.
Optimising processes is essential, of course, but it's not enough on its own.
The move to put people back at the centre of digital transformation means ensuring continued engagement and satisfaction with technology, gathering feedback and learning from the processes put in place – the human elements that are often missed.
Integrating digital technologies with human-centric processes such as reporting and training enables data that wasn't previously available to be collected and analysed, identifying "human bottlenecks" such as gaps in training requirements, different methods used by staff to carry out tasks, and varying recording and reporting techniques, across the workforce.
It also offers the potential of digitally capturing and recording all the human processes needed to keep business running, such as machine set-up, quality assurance inspections, equipment maintenance and repairs, fulfilling compliance requirements more effectively by using photos and video evidence, as well as time stamps and a log of who did each process.
This connectivity between employees and technology reduces inefficiencies and enhances productivity levels, engaging with the workforce to continually improve both workforce and customer satisfaction. This is a vital element that is nevertheless missed by many companies rushing to digitise critical processes, thus overlooking the requirements of people at the heart of their businesses.
People first
Industry 4.0 technologies are vital in keeping our manufacturing industry competitive and resilient – especially against today's backdrop of social and economic difficulties.
However, without a connected workforce, these technologies cannot meet their full potential. The human workforce needs to be our focus throughout 2023 and beyond, putting the needs of our people at the very centre of what we do.
---
To find out more about Intoware's WorkfloPlus, visit intoware.com
---