A judge on Friday sentenced deranged Florida teenager Aiden Fucci, 16, to life in prison for butchering a 13-year-old classmate for no other reason than an "internal desire to feel what it was like to kill someone."
Circuit Judge R. Lee Smith could have sentenced Fucci to as little as 40 years for stabbing Tristyn Bailey 114 times, calling the crime "heinous, atrocious and cruel."
More than 50 family members and friends packed the St. Johns County courtroom — many dabbing their eyes with tissues during the proceeding.
The judge described Tristyn's horrific injuries, including 49 defensive wounds, 35 wounds to her head and neck and 29 to her back and shoulder.  
"Tristyn Bailey was conscious, she was aware and she was doing everything she could to fend off this attack," Smith told the court, as Fucci, 16, sat stone-faced at the defense table. "She suffered a painful, horrifying death from someone that she trusted. Her screams were most likely stifled by her own suffocating lungs."
The tip of the hunting knife Fucci used to kill her broke off in her skull.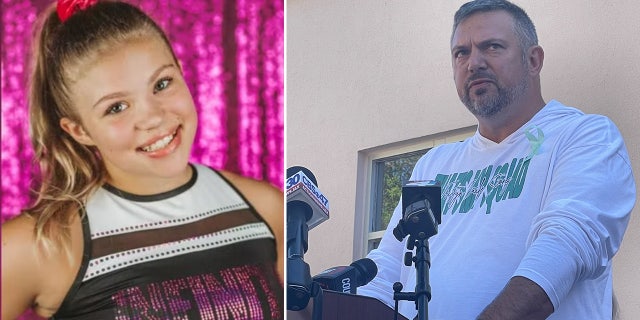 Tristyn Bailey's father, Forrest Bailey, spoke at a press conference Friday after his daughter's killer was sentenced to life in prison. (Bailey family/Fox News Digital)
He left Tristyn's body in a wooded area less than a mile from his home in an upscale suburb in north Florida.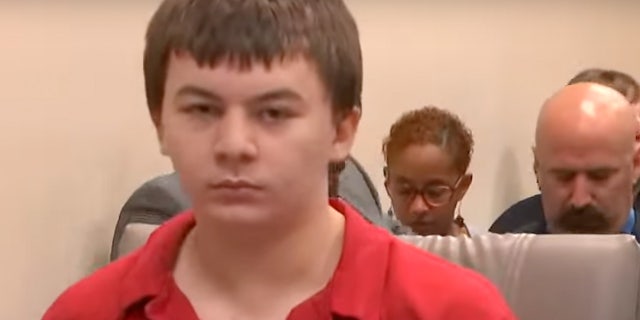 Aiden Fucci is sentenced to life in prison in the St. Johns County, Florida, courthouse for the killing of Tristyn Bailey on Friday. (Fox News Digital)
Fucci was tried as an adult but was not eligible for the death penalty because he committed the crime when he was 14.
The sentence was handed down after a two-day hearing that featured experts and victim impact statements from Tristyn's family and friends.