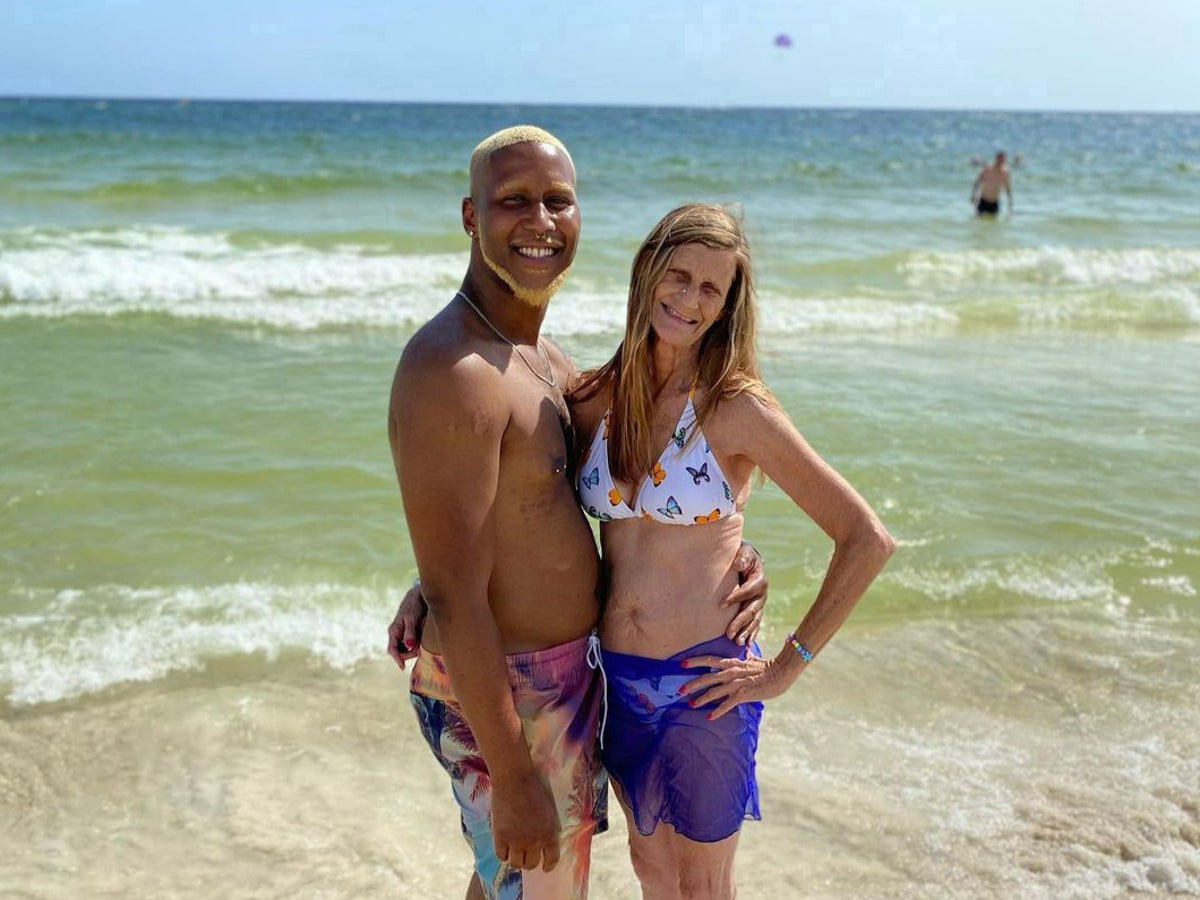 A couple with a 37-year age-gap have seen their hopes of becoming parents dashed after allegedly being scammed by their surrogate.
Quran McCain, 25, and 62-year-old Cheryl McGregor from Georgia, US, have previously hit headlines with the pair frequently going viral when sharing details from their relationship.
Last year they announced the start of their surrogacy journey.
But the grandmother-of-17 and her beau have been left heartbroken after their surrogate reportedly threw in the towel just a month ago.
The unnamed surrogate had also been allegedly breaching their contract by having unprotected sex with her partner while the egg fertilised.
"At the moment it does feel like people are reaching out to us for the wrong reasons," Quran claimed to NeedToKnow.co.uk.
"We're completely broke. We don't get paid for our content.
"And then the surrogate goes and bleeds us dry.
"We had paid for her food and travel and even gave her money for her and her family to enjoy Christmas.
"We wanted her to be happy as she was giving us the gift we've always wanted.
"It just feels like we're always getting screwed over."
Despite the setback, Quran insists they haven't given up.
They pair have already decided on a baby name – and have hinted it begins with an A.
He added: "We're extremely hurt but we're going to keep going.
"We still want a baby."
They have shared a video with their three million followers on TikTok.
One follower said: "Could you adopt? Just a thought."
Another follower added: "It's all going to get better soon, just don't give up."
A third follower said: "Sincere good wishes finding a suitable surrogate, make them sign a legal contract."
Another follower said: "Y'all should name her imaginary I think it's a very unique name guys."
Someone else added: "I would name it miracle."
Quran first met Cheryl in 2012 when he was just 15.
He worked at a fast-food restaurant managed by Cheryl's son Chris, but romantic feelings didn't blossom until much later.
The pair lost contact for a while but reconnected in November 2020 when caretaker Quran saw mum-of-seven Cheryl working as a cashier at a convenience store.
Despite him being younger than one of her own children, the couple feel a connection on multiple levels, and it doesn't stop their chemistry.
After they got chatting again, Quran comforted Cheryl when she was upset about some negative comments on a TikTok video she posted of herself dancing.
Soon they were posting clips together on the site and it helped their relationship blossom, with the pair becoming a couple last April.
The relationship moved quickly, with Quran proposing at an Olive Garden restaurant in July 2021 with a $3,000 (£2,200) engagement ring.
Quran previously told NeedToKnow.online: "I was extremely nervous before and I tried my best to keep my composure but I was crying as soon as we entered the parking lot.
"There are many reasons why I chose to make Cheryl my wife.
"She's beautiful, elegant, strong, noble, honest and compassionate.
"Cheryl was shocked as she didn't know I was going to propose, but it made her feel special."